Get Your Free Church Software Demo
Fill out the request form below to download your free church membership software demo.
It's quick and easy.
Small churches can continue to use the software free for up to 25 members.
Please take care when entering your email address. We frequently get demo requests that are undeliverable because the email address was typed incorrectly and there is no phone number for us to call for follow-up.
We will never sell, or give away, your email address or phone number. Ever.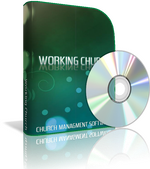 Click here if you'd rather purchase a demo CD instead.